Quality Finishing Carpentry
---
The key to creating a unique look to your home is proper finish carpentry. Finish carpentry is much more than simply installing molding in a home or building. It involves building stairs, hanging doors, putting in wainscoting and custom kitchen cabinets. Adding these "finishing touches" involves many skilled tasks and done correctly will add years of value and enjoyment to your home. Becoming proficient in these skills takes years of practice to hone the skills necessary to create a flawless product. A set of skills unique to Olympia Painting Company in the South Sound area.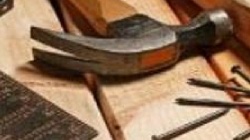 Olympia Painting Company has over a decade of custom home finish carpentry experience to handle your unique needs from installing custom kitchens, window casings, shelving, doors and bathroom cabinetry to fabricating built-ins, entertainment centers, book shelving, and installing custom moldings and millwork, Olympia painting company has the skills to do the job right the first time.
Our attention to detail and the quality of our workmanship will create superior results sure to delight you for years to come.